Jazz hands aren't going to cut it. Hand gestures must be compelling and strategic to make an impact, not a distraction.
Note: This is a part of my Delivery Skills series on the Delivery Core Four (if you missed it read it here).
Today, we're tackling a topic that poor Ricky Bobby just couldn't figure out… what DO you do with your hands?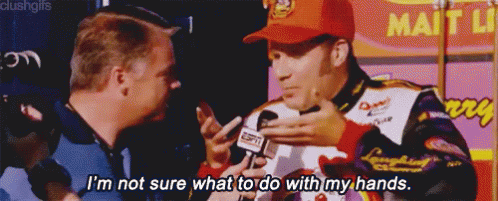 And while it was pretty funny for him to look like a fool, I'm certain that you have a different vision for your next presentation.
It can be a little overwhelming to consider that your have to plan not only amazing, compelling content, you also have to practice your words, how you say them… and think about what your hands are doing while you speak! Yikes!
Hands tend to be used haphazardly in communication. This is an absolute shame because using your hands strategically can help your audience better understand your words, it can build stronger trust and makes your message more...